Missy Davis CMC, CPMA, QED – Administrator
Missy comes to us with over 17 years of Administrative Healthcare experience and skills. She is a Certified Medical Coder and Certified Professional Medical Auditor. She has extensive skills and knowledge with Revenue Cycle Management, Physician Education,  Compliance, Medical Records Auditing, Medical Billing and Coding, and Financial Analysis. She has worked at many practice locations, hospitals, and insurance companies in auditing Medicare Advantage claims. She has been with Wellness at Home since July 2017 and has assisted with the growth of the agency.  Missy is an avid motorcyclist, and has been happily married for over 16 years. 
Lilly Long RN, CCM - Director of Professional Services
As a licensed Registered Nurse and experienced home health director and case manager, Lilly brings with her over 4 decades of healthcare knowledge. She has a proven record of excellence in improving the quality of patient care in both hospital and home settings. She has mentored student nurses, and has experience in surgical nursing, rehabilitation, and trauma. She is well versed in OASIS data gathering and analysis.  On her off time, Lilly enjoys spending time with her Son, walking, hiking, biking and swimming.
Samantha Nearhoff – Intake Coordinator
Samantha presents with a background of professionalism, detail oriented, and a willingness to go above and beyond expectations to make everyone feel special and comfortable. She enjoys seeing that Clients have the services they need in a timely manner, and to make a difference in any way possible. She is an integral part of the daily operations for Wellness at Home. She greets everyone with a warm smile, and brings joy and harmony to the workplace. During her personal time, she enjoys spending it with her daughter, going to the movies, hiking, and you can find her boating during the summer months.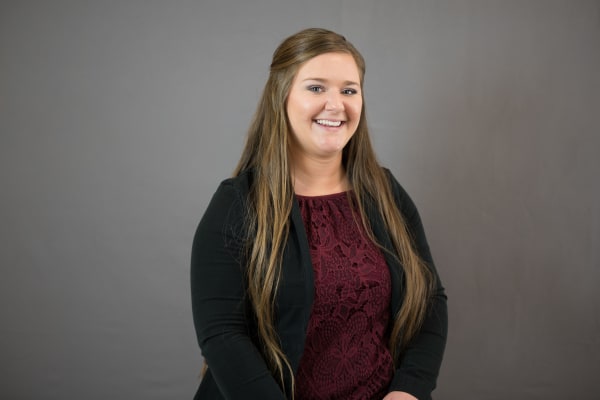 Makayla Nelson CNA- Certified Nursing Assistant
Makayla comes to us with over 2 years' experience as a Certified Nursing Assistant. She is reliable, service-focused nursing professional who possess excellent Client care and charting skills. She is a valuable key member to our Agency, and goes above and beyond expectations each day to ensure our Clients in the community receive the best possible care.  She has worked for Nursing Homes, and is detailed oriented, and enthusiastic.
Makayla is studying to be a Registered Nurse and anticipates completion of her nursing program in 2 years. When she is not studying or working, you can find her reading, or doing outdoor activities such as riding her horses, camping, fishing, and learning paddle boarding.
Jessica Reich DPT - Director of Rehabilitation 
Jessica graduated from the University of Rhode Island with her Doctorate in Physical Therapy. Since graduate school, she has worked in a variety of settings: acute care, ICU, outpatient orthopedic, sports medicine, home health, and pelvic rehab. Jessica is very excited to be a part of the Wellness at Home team working alongside other skilled practitioners to provide total body, mind, and soul care to the wonderful members of the community. When not caring for patients, you can find her gardening, throwing pots (pottery), hiking, camping, or shredding the slopes with her husband and three boxers.