Home Health
Home health care is a wide range of health care services that can be given in your home for an illness or injury. Home health care is usually less expensive, more convenient, and just as effective as care you get in a hospital or skilled nursing facility. Home Health is skilled care that is ordered by your doctor and we provide those services to you in the comfort of your own home.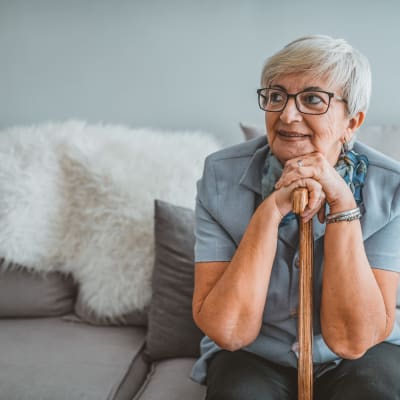 Examples of skilled home health services include:
Wound care for pressure sores or a surgical wound
Patient and caregiver education
Intravenous or nutrition therapy
Injections
Monitoring serious illness and unstable health status
Physical, Occupational and Speech Therapy
Social work/counseling services
Home Health Aide (Bath Aide)
In general, the goal of home health care is to treat an illness or injury.
Home health care helps you:
Get better
Regain your independence
Become as self-sufficient as possible
Maintain your current condition or level of function
Get in Touch
The Wellness at Home expert staff is ready to help answer your questions and discuss the next step for you or your loved one. Contact us today to learn more about our services.